Our program and goal at On a Wing and a Prayer horse farm is to produce the ultimate performance horse by finding the best combination of solid conformation, unstoppable power, remarkable durability, beauty and elegance. We strive to find and incorporate the legendary breeding of both Arabians and Quarter Horses to create the ultimate cutting horse.
Here's some of the amazing stallions that have been a part of program.
Arabian Stallions
AM Good Oldboy
AM Seagfreed
Al Marah Horatio
AM Sea Captain
AM Swashbuckler
Zee Mega Bucks
Quarter Horse Stallions
The Smart Bet
Cee Bee Command
Neat Little Cat
One Time Pepto
Here are a few of our accomplishments!
AM Shahrazad  (mare)
By AM Good Oldboy   and  Out of Veselkaluvtopolka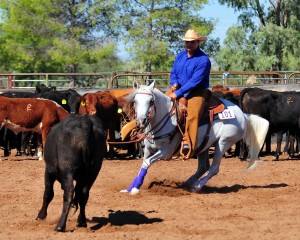 2007 U.S. National Champion Arabian Cutting 5000 Limit Novice Horse Championship
2007 U.S. National Reserve Champion Arabian Cutting Non-Pro Championship
2008 Scottsdale Arabian Horse Show – 5000 NH Non-Pro Cutting Champion  and Non-Pro  Cutting Reserve Champion
2008 Silver Buckle Duel Arabian Cutting Open Champion     –      2008 U.S. Nationals Top 10 Arabian Cutting Open
2009 Scottsdale Arabian Horse Show  Arabian Non-Pro Cutting Reserve Champion
2010 Silver Buckle Duel Arabian Non-Pro Cutting Champion    –     2010 Region 7 Championship Non-Pro Cutting Reserve Champion
2012 Silver Buckle Duel Arabian Cutting Open and Non-Pro Champion
2013 Region 7 Championship Arabian Open Cutting Champion   –   2013 Southern Cross Summer Spectacular Arabian Non-Pro Champion
2014 U.S. National Championship – Arabian Cutting Open and Non-Pro Top 10
2019 Scottsdale Arabian Horse Show – Arabian Cutting Open and Non-Pro Reserve Champion
---
Trots Captain Sea (gelding)
By AM Sea Captain  and  Out of Almarah Tsee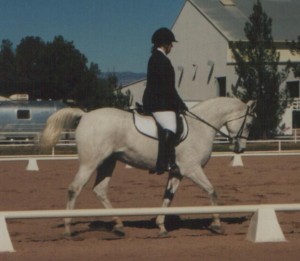 Dressage Training Level
Ribbons won in competition – 7